Sunday Worship on Aug.13 at 10 AM

Sit Down, We Need to Talk" Pull up a pew (alright, it's a chair) and listen up! Let's get talking with Worship Associate Jeff May. What does it mean to listen? Is talk just 'talk'?
 In-person Worship
Practicing Loving Community
Advancing Justice
Nurturing Spiritual Growth
A Message from our Minister
"The Spiritual Practice of Change"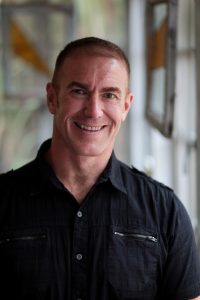 Dear Holy Ones,
 Congregations with a well-defined mission understand themselves to be on a journey of faith together that by its nature implies risk and uncertainty. Instead of fearing this risk and uncertainty, missional congregations see it as the natural terrain for serving the needs of the world. Because missional communities adopt change as a spiritual practice, another benefit of the well defined mission is the creation of a community with give, flexibility, and the ability to bounce back.

A spiritual practice is something done with depth, regularity, and intentionality. When we understand that constant change, at least gradual constant change, is the spiritual playing field, we approach the challenges of change – such as dealing with loss and the sense of insecurity as well as new opportunities for growth and learning – as a deep, intentional, regular practice of what life in a faith community is all about. Developing change as a spiritual practice helps us bounce back when conflict or difficulties arise. Change as spiritual practice makes us resilient. Change as spiritual practice helps us understand the journey as the destination.
 As Unitarian Universalists we have no trouble with the concept of evolution. Frequently, we are defenders of science in a community when something such as creationism rears its unreasonable head. And yet our own communities fear change and resist evolution. We operate out of an assumption that there is one best way or best practice to do just about anything, and once we figure it out we can use it and conquer a specific program or issue. This is not the reality of the postmodern world. There is no onward and upward forever or any privileged vantage point. Not only can we not always find the solution to everything, there may be things that have no solution. Spiritual writer Mark Nepo tells a story about a glass blower that emphasizes the importance of resiliency. "The glassblower knows," he says, "that while in the heat of beginning, any shape is possible. Once hardened, the only way to change is to break."
So it is with individuals and with congregations. While we stay malleable and shapeable, we can adapt and maneuver the ups and downs of life, but once we get set in our ways, the only way to move forward is to break, to shatter what is already in existence. The hardened glass may be beautiful or functional or both, but it's not resilient. Once it cools and hardens, smashing it is the only way to change its shape. Resilience allows for change without breaking the glass. Resilience keeps the glass in a hot malleable state. This is the attitude and the approach we need in order to remain mission-focused.
A congregation that engages change as ongoing spiritual practice learns that becoming too set in its ways is the way to decline and stagnation. Remaining flexible and continuing to evolve bring life and growth. Life and growth are the journey and the journey is the destination.
Yours on the Journey,
Rev. Tony