Sunday Worship on Sept. 25 at 10:30 AM

"The 8 UUA Principles"
Worship Associate Anita Sanders brings our attention to the larger faith community we belong to: the Unitarian Universalist Association. We'll reflect on the proposed addition of an 8th principle on anti-racism to the UUA's existing principles and purposes. In-person and on Zoom. Click here for Zoom.
Practicing Loving Community
Advancing Justice
Nurturing Spiritual Growth
A Message from our Minister
"Belonging to a Congregation Fulfills a Civic Duty"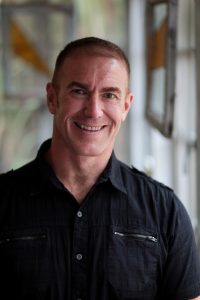 Dear Holy Ones,
We begin our program year with the theme "BELONGING." This time of year, when school resumes, summer vacations end, and the fall election season kicks into gear presents us with an array of approaches and angles to ponder what it means to "belong."
Human beings are social creatures and belonging is at the heart of our sense of who we are, where we fit in, and our sense of emotional and physical safety and security. Belonging is at center of the battle for the soul of our country. Our entire national history has been an ongoing struggle to expand "We the people" to include everyone equally in the "We." Systemic racism and white supremacy keep people of color from feeling they belong and from actually being treated as though they do. Patriarchy keeps women from feeling they belong and being treated as though they do. Homophobia and Xenophobia keep the LGBTQ community and immigrants and refugees from feeling as though they belong and being treated as if they do.
The first and most important thing for tyrants and despots to do to gain and maintain power is to divide the people into "us" and "them."
Unitarian Universalist theologian James Luther Adams stated that the most important group to which a free people can belong are what he called "voluntary associations" – a group to which you can freely choose to belong or freely choose to leave. Among these, he said, are church and civic groups. He called voluntary associations the basis for democracy and said that it is a citizen's duty to join one or more voluntary associations, for it is a mark of totalitarian regimes to take away freedom of association by either law or threat. (You can download his essay "The Indispensable Discipline of Social Responsibility: Voluntary Associations" by clicking here: http://uuaimg-archive.s3.amazonaws.com/mfc/JLAdams_Indispens_Discipline.pdf )
Adams' theology of voluntary associations takes on an added depth when we consider belonging to something deeper than merely being a member of a group. Noted author and Shame researcher Brene Brown says, "Belonging is the innate human desire to be part of something larger than us. Because this yearning is so primal, we often try to acquire it by fitting in and by seeking approval, which are not only hollow substitutes for belonging, but often barriers to it. Because true belonging only happens when we present our authentic, imperfect selves to the world, our sense of belonging can never be greater than our level of self-acceptance." This sense of belonging is what we mean when we invite others to "Come as You Are."
In a very real sense, our nation is pondering its covenant. We are in the middle of a struggle to define and keep our covenant that We the People means everyone. While those who have been and continue to be marginalized struggle to move beyond fitting in and into belonging as equal partners and participants, the very fact of their struggle makes those who have traditionally held privilege and power feel like they themselves no longer fit in, and thus it makes them fearful that they will lose their sense of belonging. Our calling as people of faith is help forge a Beloved Community that truly allows all to belong.
Our participation in our congregation is a way to defend democracy. Truly belonging to a congregation, not just fitting in, provides the deep connection to be part of something larger than us. At their best, faith communities are microcosms of the type of belonging democracy should foster in the society at large. The health and vitality of congregations like MUUS is intrinsically connected to the health of our community, our country, and our democratic traditions. May we all engage our congregational life fully, wholeheartedly, and energetically. Let us be an example of belonging to the world around us. In this way, we become the change we want to see in our society at large.
In Faith,
Rev. Tony