Join us Online this Sunday

"Healing Through Gratitude"
Lynne Grobsky
Even though we are not meeting at the church on Sundays, please continue your financial support by mailing in donations or using the button below to give online with you credit or debit card via PayPal.
Practicing Loving Community
Advancing Justice
Nurturing Spiritual Growth
A Message from our Minister
"Wounded Healers in a Pandemic with Politics"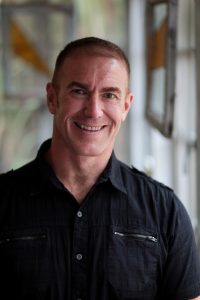 Dear Beloveds,
It may seem like a cruel joke to delve into the theme of healing during a third spike in a worldwide pandemic at the same time as we prepare for an election with consequence so drastic that saying the future of our democracy hangs in the balance is a mere statement of fact and not any type of exaggeration. But it's no joke to speak of healing. The political situation in our country is tag-teaming with the epidemic in our country to make most of us constantly fraught with anxiety. Election day is not going to bring much respite. All the social problems and public health problems will still be with us. Now is a good time to remember that healing is rarely a one and done experience. Healing is an ongoing process. Addicts know healing and recovery is a never-ending process. As Jason Isbell sings about his own recovery, "It gets easier, but it never gets easy."
I have no doubt this is where the end of the month of November will find us. It will get easier, but that doesn't mean it's going to be easy going. Whatever the outcome of the election, we will have much work to do to heal ourselves, our community, and our country. So, let us use this month to prepare for a life-long journey of healing, remembering that often it is the wounded healer that offers the most consolation and the best medicine. As Henri Nouwen wrote:
"We all are wounded people, whether physically, emotionally, mentally, or spiritually. The main question is not "How can we hide our wounds?" so we don't have to be embarrassed, but "How can we put our woundedness in the service of others?"
This month we will reflect on this in various ways because come the end of November we will still need as much healing as we do now at the month's beginning. Only the specific and most pressing hurt will change. Let's spend a month together deepening our ability to help heal ourselves and the world around us.
With love,
Rev. Tony
About Unitarian Universalism
WE ARE UNITARIAN UNIVERSALISTS
We are Unitarian Universalists, people of many backgrounds who have different beliefs, but shared values. Join us on this extraordinary journey. Get to know us in this short animated video.