Join us Online This Sunday
"The Many Stories of Mother's Day"
Ministerial Intern Lynne Grobsky and Rev. Tony Lorenzen reflect on "The Many Stories of Mother's Day," exploring
the divergent facets of motherhood & Mother's Day, from the Greeting Card holiday to the complicated nature of family.
READ THIS WEEK'S NEWSLETTER – CLICK HERE!
Even though we are not meeting at the church on Sundays, please continue your financial support by mailing in donations or using the button below to give online with you credit or debit card via PayPal.
Practicing Loving Community
Advancing Justice
Nurturing Spiritual Growth
A Message from our Minister
"Authentic Stories and Integrity "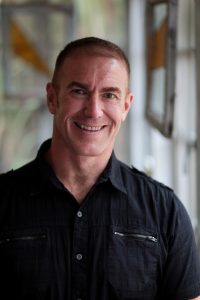 Dear Beloveds,
I remember reading a newspaper story about online anonymity a few years ago about a small business owner whose business was almost ruined by anonymous online critical reviews. Like many businesses this one had an online marketing and social media presence. Although there was an occasional bad review or poor opinion of the business posted, most were favorable and sometimes even contained helpful critical feedback. Then one day dozens upon dozens of bad reviews started showing up on the business's Facebook page, Instagram, Yelp entry, and Google entry. After some investigation, it turned out that every single one of them was being posted by an employee at a rival local small business. The person posting had never used the business but invented made-up stories critical of the business. The critic didn't use their own online account to post the criticisms but create dozens and dozens of fake Facebook accounts from which they trashed the other business. Not only was this behavior unethical, but it also lacked the most basic personal integrity. We live in the era of "fake news" and we all know now the dangers of posting and spreading lies and false or incomplete information. Yet there is another aspect to this type of incident that often goes unexplored. If you're the business owner who has been the victim of this slander against your business, how do you know when any new criticism of the business or any suggestion for improvement is valid? I imagine it becomes difficult to take comments and reviews at face value and causes you to want to look up, and verify if possible, the identity of every single person posting a comment or review. Who has that time or emotional energy?
The article I read went on to talk about the difficulties of business ethics, as if somehow business ethics is or should be an oxymoron, especially now in the digital age. It reminded me once again that ethics, integrity, kindness, and compassion can't be legislated or mandated and is even more powerful and important than rules and laws. How we choose to act matters. Our actions and words can help and heal or harm and hurt. It's important to act and speak with honesty and integrity. To speak and act with honesty and integrity we need to understand, know, and live by our own authentic story; to live into what we say we believe – to walk our talk. This sounds simple enough and easy enough, but we can often forget or neglect to practice this, especially when what we have to say is difficult and might put us at odds with family, friends, or neighbors. This month let's make one of our practices owing and sharing our own authentic story.
With love,
Rev. Tony
About Unitarian Universalism
WE ARE UNITARIAN UNIVERSALISTS
We are Unitarian Universalists, people of many backgrounds who have different beliefs, but shared values. Join us on this extraordinary journey. Get to know us in this short animated video.