Join us Online this Sunday, September 27th for

"Renew the Face of the Earth"
Rev. JeffBarz-Snell of First Parish Church in Weston, MA reflects on climate change, environmental activism, and what it takes to renew a planet.
SEE THIS SUNDAY'S ANNOUNCEMENTS – CLICK HERE!
Even though we are not meeting at the church on Sundays, please continue your financial support by mailing in donations or using the button below to give online with you credit or debit card via PayPal.
Practicing Loving Community
Advancing Justice
Nurturing Spiritual Growth
A Message from our Minister
"Renewing our Vows "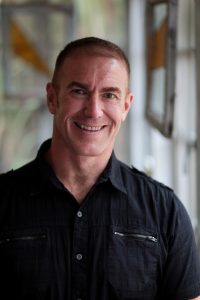 Dear Beloveds,
Among the ceremonies I have officiated during my years in the ministry are "Renewal of Vows" ceremonies for married couples. I have officiated a renewal of vows for straight, cis-gendered couple and for couples where the partners come from all along the rainbow spectrum. I have celebrated these renewals for couples who have been together only a few years and for couples who have been together for decades. I have helped couples renew their vow in both good times and bad as well as in times of sickness as well as health. These ceremonies have been private in people's homes with no one else present and pubic events as big or bigger than the couple's wedding. I have seen the power of love recommit itself in the wake of many things that usually doom relationships to extinction, such as infidelity, lying, addiction, mental illness, the death of a child, and financial ruin. These ceremonies are filled with "I'm sorry" and "I forgive you" and bitter memories as much as with fond reminiscence of love and family and adventure. I never ceased to be amazed at the power of love to overcome promises made, promises broken, and promises re-made in the wake of apology and forgiveness.
Each year as summer ends and fall begins life in our culture turns toward school and church and community involvement. This year, as COVID-19 continues to disrupt our routines, I think it more important than ever to renew our vows at church. Our religious tradition is based on the idea of promises and vows that we call covenant. Our congregations and our association are held together by the relationship promises we make to each other to remain connected, and to apologize, forgive and reconnect when those relationships are damaged. We call these promises our covenant. We are a covenantal faith, not a dogmatic one.
It makes sense to being our "church" year by renewing our covenantal promises to each other. In addition to renewing our vows with members of our own congregation, we also renew our vows to each to our sibling congregation. The only future we have is together, making, breaking, and remaking our promises of love and commitment to each other. Over the next two weeks, we will be collecting personal photos, videos, and statements from members of both congregations about how you're currently doing given the realities of the pandemic, what you appreciate about your congregation, and what you need from me as minister and the congregation in the weeks and months ahead. If you want to send your own photo/video and statement, please email them to candles@UUMeriden.org with the Subject Line INGATHERING. If you would prefer to have us take your photo or video and recorded statement online, contact Ed Edelson if you are from MUUS and Jeff May if you are from UU Meriden. Please try to be as brief as possible. Statements longer than 60 seconds may have to be edited. I am looking forward to seeing and hearing from all of you.
With love,
Rev. Tony
About Unitarian Universalism
WE ARE UNITARIAN UNIVERSALISTS
We are Unitarian Universalists, people of many backgrounds who have different beliefs, but shared values. Join us on this extraordinary journey. Get to know us in this short animated video.