Sunday Worship on Sept. 25 at 10:30 AM

"The 8 UUA Principles"
Worship Associate Anita Sanders brings our attention to the larger faith community we belong to: the Unitarian Universalist Association. We'll reflect on the proposed addition of an 8th principle on anti-racism to the UUA's existing principles and purposes. In-person and on Zoom. Click here for Zoom.
Practicing Loving Community
Advancing Justice
Nurturing Spiritual Growth
A Message from our Minister
"Courage Requires Fear"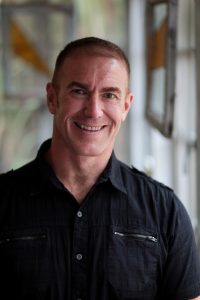 Dear Beloveds,

I know it's a strange way to put it, but courage actually requires fear. If you're not scared, it's not really being brave. No one needs courage when they aren't afraid. Unfortunately, it's only when things make us anxious, fearful, and uncertain that we need courage. If you're not sacred of heights, climbing up that rock wall or going over a very tall bridge, or peeking through the
glass floor of the observation tower at the top a skyscraper does not require courage. If I am terrified of heights, doing any of these things requires a whole lot of courage. So much so, it may
need to be worked up with a bunch of encouraging words, reassurances, and pacing to some high energy fight songs to psyche myself up. Courage requires fear. It's you're not scared; you can't say you were brave. Because this is true, each of us needs to be brave to varying degrees, at different times, in different situations.
Being courageous is hard. If it were easy, you wouldn't need to be brave. Another unfortunate thing about courage is that the only way to become more courageous is to practice facing fear. This is the classical concept of the virtues. The classical virtues – Courage, along with Justice, Loyalty, and Wisdom – are only improved by practice. I know, this isn't fun. But we rarely grow in any meaningful way from things that don't involve some degree of difficulty, adversity, or complexity.
During this month of October as focus on the theme of courage, I'll be inviting you to stretch yourself in terms of intercultural competence, your relationship to the congregation, and your personal level of activism. I hope you'll take up the invitation. If you need some encouragement or a good playlist of music to psyche yourself up, let me know.
Bravely,
Rev. Tony
SPIRITUAL CHALLENGE for OCT. 2022 – Practice Being Brave
My spiritual challenge to you this month is to practice being brave, or you could think of it as practice acting courageously.
My monthly newsletter column to my congregation this month discussed why fear is necessary for courage. Put bluntly, if you're not scared; it's not brave. If doing something doesn't give you any anxiety, fill you with uncertainty, or just plain scare you, then it doesn't require courage. You don't need to be brave to do something that to you, is no big deal. Perhaps this is why Courage was one of the character virtues of classical philosophy. It's difficult to get through the day without needing to be a little brave at some point over some thing or other. Usually this isn't a big deal, and that's a good thing, too. Because the only to get braver is to practice acting bravely. The only way to be more courageous is to act courageously. Like all the virtue, the more you practice courage, the easier it is to be courageous the next time. Therefore, challenge to you
this month is practice being courageous.
A way you might think about this is reflect on your comfort zone and how to step out of it. I'm challenging you to step outside your comfort zone. Go outside your usual lines. Try something new. Do something you've been putting off for fear of a certain outcome.
Perhaps an example of practicing courage from my own life will help you think of some things you can do this month to practice your ability to act courageously.
A week doesn't go by in my minister where I don't have to psyche myself up to have a difficult conversation. Most of the time having a difficult conversation is fine, but there always seems to be one that pops up that has me incredibly anxious, fearing it will not go well.
I hate going into ponds and lakes. While in high school, I cut my foot on a piece of glass buried in the muck of local pond where we went swimming. Any time I'm at a lake or a pond, I have to mentally prepare myself to go in the water, especially if I have to walk in.
Believe it or not, I was once terrified of public speaking. When I had to talk to the class in
school growing up, I could barely get the words out. I couldn't sleep the night before I had to give my first presentation in speech class in college. The first time I gave a truly public talk was as a student representative for Amnesty International. I gave a presentation of human rights activism to full auditorium at Smith College. My voice cracked. I sputtered. I lost my place. If it had been a road race, I would have crawled across the finish line on my hands and knees. But I did it! Not long after I did it again, this time Wellesley College. I sputtered less. I didn't lose my place. I walked across the finish line. Since then, I've stood at the front of classrooms teaching, I've given campaign speeches, spoken to large crowds at protests and rallies, I've participated in live storytelling, I've debated other candidates on live television, testified before legislative committees, and I've become a preacher who give speeches for living! If I hadn't forced myself to give that talk to Smith College students, you probably wouldn't be reading this.
Practicing courage doesn't require you to confront a major phobia or retraumatize yourself.
There are dozens of opportunities each week to overcome fear and anxiety, take a chance, try something new, or get out of your comfort zone. Start small. Maybe by the end of the month, with practice, you'll be ready to up the ante, take a bigger risk, or confront that phobia. You never know until you try.
As always, I'd love to hear about your experiences with this challenge. Call or text me at 508-344-3668 or send me an email at revtony@pm.me.