Join us Online this Sunday

"How Music Came Into the World"
Robert Werme and Ann Quackenbos
SEE THIS SUNDAY'S ANNOUNCEMENTS – CLICK HERE!
Even though we are not meeting at the church on Sundays, please continue your financial support by mailing in donations or using the button below to give online with you credit or debit card via PayPal.
Practicing Loving Community
Advancing Justice
Nurturing Spiritual Growth
A Message from our Minister
"The Many Ways I Hear Silence"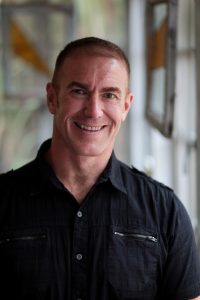 Dear Beloveds,
There are many ways to hear silence. One way is as absence and emptiness. This in turn can be interpreted in different ways. The emptiness can be an invitation to open the heart, settle the mind, and rest from the noise. But it could also be a void, the desolate numbness of non-existence, not being heard, and not being seen. What is a subtle quietude to one is a deafening roar to another. In conversation and relationship, silence is heard in various ways. Silence may mean there is nothing more to say. Silence may mean I no longer want the conversation or relationship. Silence may mean I didn't hear you say or ask anything, so I didn't respond. Silence might be an invitation to offer more and it might be a way to say "I'm out. I quit."
Listening is an important part of ministry. Clergy, like others in the helping professions, are taught to listen to what is said intentionally and actively. We are also taught to listen to what is not said, what is left out, what is missing. I have been listening intently since I returned from some time off in mid-August. Yet, I'm not exactly sure what type of silence I am hearing. I know a lot of people are overwhelmed with COVID and its isolation, quarantine, school from home, work from home (and with children at home). This is compounded in no small way by the very real threat to American democracy posed by Trump. You're frustrated, angry, down, and well, "just can't." But this leaves us in an increasingly difficult place as many people for whatever reason, have grown increasingly silent when it comes to church.
Part of the problem is spiraling lack of communication. Fewer people are helping out make things happen for our congregational community and thus our ability to reach out to the silent lessens and the silent, feeling unwanted and forgotten, feel less and less inspired to reach out and let us know how they are doing or what they need.
During this month, as we focus on Deep Listening as a theme, I invite you to reach out and contact someone from church you personally haven't heard from in a while. Sometime the silence in a conversation is both people resenting the fact that the other one hasn't reached out. So, reach out to each other. Out of the blue and for no other reason than to say hello. And then listen. And then ask them to listen to you.
With love,
Rev. Tony
About Unitarian Universalism
WE ARE UNITARIAN UNIVERSALISTS
We are Unitarian Universalists, people of many backgrounds who have different beliefs, but shared values. Join us on this extraordinary journey. Get to know us in this short animated video.