Practicing Loving Community
Advancing Justice
Nurturing Spiritual Growth
A Message from our Minister
"I Wish I Had a UU Mezuzah"
Dear Beloveds,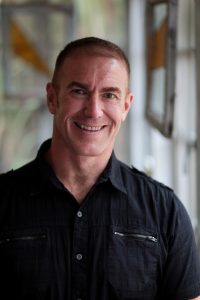 We've crossed many thresholds in the last six weeks. We crossed the threshold of a worldwide pandemic, living in quarantine/social distancing, and being fluent in Zoom and other technology of which we may have been ignorant 7 weeks ago. We've crossed the threshold of moving work and school and church to home and the internet. No wonder we feel disoriented even though we are at home. No wonder we are emotionally and physically fatigued.
As we enter the month of May and begin our spiritual theme of thresholds I want to offer you something that serves as a map, a handhold, a safety line, a guy-wire to help steady the transitions from one side of the threshold to the other. Wanting to offer you this, I think the Mezuzot (singular Mezuzah) in Judaism. These are pieces of paper in a decorative encasing. On the paper is written a famous verse from the Torah, called the Shema Yisrael, a statement of faith from Deuteronomy: "Hear O Israel, The LORD is our God, The LORD is one. In most sects of Judaism, the practice is to put a Mezuzah on the door post of the entrance to your home or apartment. Some Jews put one on the door post of every door in the home except the bathroom. This practice comes from another verse in Deuteronomy that says, "Write the words of God on the gates and doorposts of your home." The Mezuzah is either hung vertically or slanting at an angle so that the top points into the room. It's common to touch the Mezuzah upon crossing the threshold of the doorway and some then kiss the hand that touched it.
What an amazing practice. Taking your faith with you across every threshold! I wonder what could serve this function for us in the practice of Unitarian Universalism? Perhaps picturing a chalice – the light of truth and knowledge – as you cross the threshold. Perhaps drawing a 7 in the air for the seven principles. Think about it – how would you mark the crossing of thresholds, not just physically but emotionally and spiritually? During this month, challenge yourself to create a personal practice for crossing the thresholds in your home and in your life.
Blessings,
Rev. Tony
About Unitarian Universalism
WE ARE UNITARIAN UNIVERSALISTS
We are Unitarian Universalists, people of many backgrounds who have different beliefs, but shared values. Join us on this extraordinary journey. Get to know us in this short animated video.