Summer Worship for July
Featuring messages from Unitarian Universalist speakers across our UU Community
"One God or Many Gods" – Rev Jennifer Ryu
August 1st, 2021 at 10:30 AM
READ THIS WEEK'S NEWSLETTER – CLICK HERE !
Even though we are not meeting at the church on Sundays, please continue your financial support by mailing in donations or using the button below to give online with you credit or debit card via PayPal.
Practicing Loving Community
Advancing Justice
Nurturing Spiritual Growth
A Message from our Minister
"PLAY is a PRACTICE "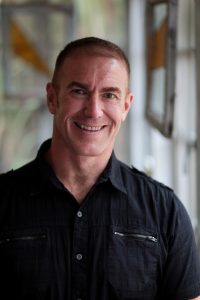 Dear Beloveds,
In my work as a spiritual director I encourage people to develop spiritual practices – something done regularly, intentionally, and deeply, in order to deepen one's connection to ________ (insert all that apply for you personally – to yourself, God/dess, your heart, nature, spirit, life, etc). Traditionally, people think of things like prayer or meditation or yoga or tai chi as spiritual practices, but in reality anything that is done with the above mentioned discipline can be a spiritual practice: drawing, reading, walking, martial arts, gardening, cooking, running, singing – it's not what you do, but HOW you do it that makes it fit the above criteria. When I work with over-tired, burned out people seeking spiritual renewal they are surprised, if not shocked, when I recommend that they develop Sleep and Play as spiritual practices. Yes, sleep and play. Rest and Fun. American culture is terrible at both. We make sleeplessness a badge of honor and even our fun is scheduled into over packed calendars heavy on work and otherwise being "productive." As we slowly step out of pandemic quarantine living, we will need to develop these practices as part of our way forward. We are itching for social contact, just DOING things with others without fear of illness and death. It's a great opportunity to develop our fun muscles, which are atrophied from isolation, online living, and Netflix bingeing. Use this month to make sure you schedule time for rest and time for fun. Don't return to the rush-rush-rush of the "before time." Practice Playing. It's a practice in itself, after all. And make sure to rest, too. Although pandemic living might not have seemed heavy on activity, it's been very exhausting in many ways. We all need to have some fun and relax.
Playfully,
Rev. Tony
About Unitarian Universalism
WE ARE UNITARIAN UNIVERSALISTS
We are Unitarian Universalists, people of many backgrounds who have different beliefs, but shared values. Join us on this extraordinary journey. Get to know us in this short animated video.