Join us Online This Sunday

"Religion and Spirituality in Our Climate Future"
Professor Evan Berry
Even though we are not meeting at the church on Sundays, please continue your financial support by mailing in donations or using the button below to give online with you credit or debit card via PayPal.
Practicing Loving Community
Advancing Justice
Nurturing Spiritual Growth
A Message from our Minister
"Imagine That!"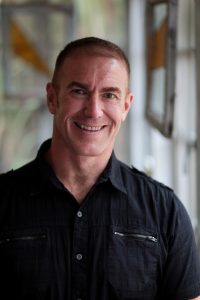 Dear Beloveds,
Sometime between running around on a playground and adulthood, most of us emigrate from the land of "Pure Imagination" (from the very imaginative film Willy Wonka and the Chocolate Factory) to the land of No Nonsense. What happens to us? Why do so many of us leave? It's partly because as we age, we find ourselves in various relationships and in various situations that make being overly creative and imaginative a liability. As children, if others aren't imaginative or fun, we find other friends and other things to do. When your boss at work doesn't want imaginative creativity, we sometimes find ourselves needing to suppress our more creative flights of fancy to keep our jobs. Another reason we tend to be less imaginative is that as we grow older, we become more aware of norms and expected behavior and instead of being open and honest, we learn to hide our true selves and our more imaginative ideas and preferences in order to be "cool" or escape being the butt of jokes or having others make fun of us. The younger we are, the less we care about being different, creative, funny, and fanciful. As we get older, we don't dance or sing or draw if we feel like it. We tend to refrain from creative and imaginative outlets if we don't do them well. We may feel like singing, but we learn we don't have a "good" voice, or we may feel like dancing, but we learn we don't dance well…and so over time we give up the outlets for our imagination.
This month, I invite you to return to the world of Pure Imagination. Stop listening to the voices that say you don't draw or dance or sing well and do these things any way. Take this a permission to daydream. It really is true that if you can dream it, you can do it. So, dream and do. Our congregation is going to need to be imaginative going forward into the post pandemic world during the coming year. We need to be aware of our tendency to shy away from trying things until we are certain of success. We need to give ourselves permission to try new and creative approaches and prototype and revise our plans as we go along. If we allow ourselves the freedom to imagine a bright, vibrant future, we will find a way to create it. Imagine that!
With love,
Rev. Tony
About Unitarian Universalism
WE ARE UNITARIAN UNIVERSALISTS
We are Unitarian Universalists, people of many backgrounds who have different beliefs, but shared values. Join us on this extraordinary journey. Get to know us in this short animated video.