Deep Listening Resources
SOULFUL HOME – There is no Soulful Home issue for Deep Listening this month.
Deep Listening Songs on Spotify and Youtube:
Deep Listening Film Festival
– Watch the Trailers:
– Watch the Trailers:
October is the Month of DEEP LISTENING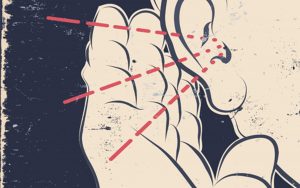 Reflect on Deep Listening
What if prayer is really about listening until you hear a voice that says "You are beloved"?

Instead of arguing with them, what if next time you asked "Will you tell me your story?

I'd love to know how you came to this point of view."
Who listened to you when you most needed it?

Who first gave you the gift of deep listening?
Are you having trouble hearing beyond the voice of your wounds?
Deep Listening Quotes
"Wisdom is the reward you get for a lifetime of listening when you'd have preferred to talk." – Doug Larson
"First learn to listen / Not only for enemies around / Corners in hidden places / But for the faint footsteps / Of hope and the whispers of resistance…" -Rev. Sean Parker Denison
"Listen with your eyes, as if the story you are hearing is happening right now. Listen without blinking, as if a move might frighten the truth away forever…Your whole life might depend on what you hear." – Joyce Sutphen
DEEP LISTENING BOOKSHELF
Children's Deep Listening Bookshelf
Young Children:
Listening with My Heart: A story of kindness and self-compassion by Gabi Garcia (grade school)
Howard B. Wigglebottom Learns to Listen Hardcover

by Howard Binkow (picture book)
Teens and YA:
Online Resources for Deep Listening