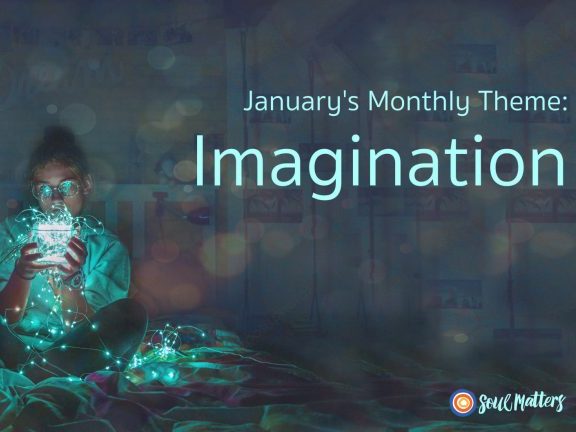 IMAGINATION Resources
Imagination Film Festival
Imagination Videos
Imagination Songs
January is the Month of IMAGINATION
Reflect on IMAGINATION
What do you think Albert Einstein meant by "Imagination is more important than knowledge."
How do you use your imagination to enhance reality? How do you use it to flee from reality?
Have you become more or less imaginative with age? How so?
What is the opposite of imagination?
Buried in its roots, imagination carries the Proto-Indo-European root aim meaning "to copy" through the Latin root imitari meaning "to picture" There is a sense of imagination not being real, but a copy. An improved copy, a possible copy, a representation of what could be. Or, as Baldwin suggests, perhaps "imagination is the real life" which creates the exterior world.
IMAGINATION Quotes
Our imagination flies — we are its shadow on the earth." – Vladimir Nabokov
"The moment you doubt whether you can fly, you cease forever to be able to do it." – J.M. Barrie, Peter Pan
"I believe that imagination is stronger than knowledge. That myth is more potent than history. That dreams are more powerful than facts. That hope always triumphs over experience. That laughter is the only cure for grief. And I believe that love is stronger than death." – Robert Fulghum
IMAGINATION BOOKSHELF
Children and Youth IMAGINATION Bookshelf