Make donations to 2020 Holiday Fair & Auction by filling out the online form below.
Ideas for Holiday Auction Donations
Donate service
Make a Bake Good
Donate Gift Certificates
Gift Baskets
for more information contact auction@uumeriden.org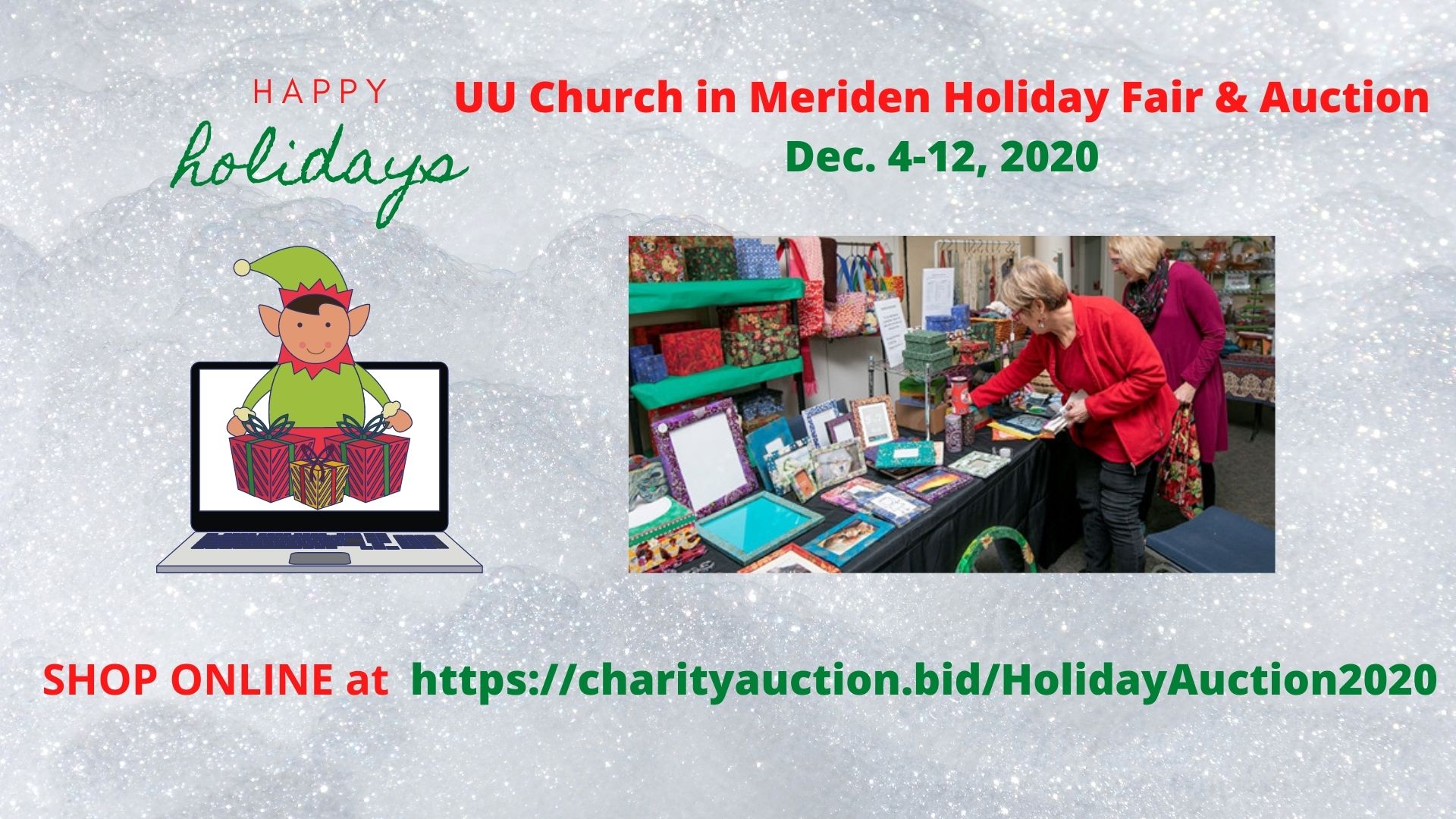 UU Church in Meriden Holiday Fair and Auction
Our 2020 Holiday Fair & Auction will be entirely online; will feature artisan crafts, homemade cookies, delectable food items, gift baskets & gift certificates (in time for holiday gifting!), and more; and of course your participation in this auction will support UUCM through these challenging times. Join us Dec. 4 – Dec. 12. , check out the catalog.
UU Meriden Holiday Fair & Auction Catalog