Sunday Worship on January 16th

Join us for Sunday Worship and Church Meeting will be in-person or on Zoom at 11 am.
"Intention Radical" An MLK Sunday Celebration: Rev. Tony Lorenzen reflects on how MLK has been intentionally whitewashed and watered down, and what a holiday intentionally based on the authentic MLK might be like. We welcome our sister church, The Mattatuck UU Society (MUUS) on this special Sunday. In-person at UU Meriden and online Zoom.
Click here for the Zoom link.
Practicing Loving Community
Advancing Justice
Nurturing Spiritual Growth
A Message from our Minister
"A More Intentional Congregation"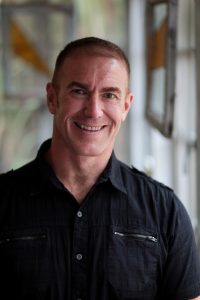 Dear Beloveds,
Living intentionally is usually discussed in relationship to individuals. Intentional living is about mindfulness and purpose. Living intentionally requires discipline. Living intentionally requires prototyping -trying things out- and failing forward. Being more intentional requires working to increase the time and the space between stimulus and response. The greater the space between incident and reaction, the more mindfully and more intentionally we live. Living intentionally is not just for individuals, but something congregations can do as well. This month I invite you to think not only about yourself and how can you live more intentionally, but to ponder our congregation and how we as a community might live more intentionally. During my career in ministry, I've noticed three areas of congregational life most in need of a more intentional approach. These are:
Use it, repeat it, speak it, write it, center it, and make it important.
Leadership Development – Begging volunteers to fill open "slots" on the board or on committees is NOT leadership development. Intentionally teaching members how churches work, how your congregation works, and teaching important skills and concepts prepares members to lead.
Talk about money openly and often. The more taboo a subject money is, the more difficult it is to raise money and discuss finances and fundraising.
Why can so few members of congregations recite for you their congregation's covenant? Because as much as we talk about covenant in Unitarian Universalism, we don't center it in the life of the congregation. At best it's recited every Sunday (but usually goes unexplained or unexplored in the sermons, classes, and other programs of the church). At worst it's left to fade away on a document somewhere in the church files (hard copy and/or electronic).
Habits eat intentions for breakfast. To live intentionally we must break some old habits. Why is it so difficult for congregations to develop leaders? Because we have a long, unbroken history of appointing as leaders anyone willing to volunteer for the job, without any consideration if they might be suited for it or willing to learn new things to do it well.
Why is it an ever-present battle to talk about money openly and honestly in a congregation? Because even though our culture centers money, wealth, profit, and income – to the point of evaluating the worth of human beings by their earnings, salaries, and bank accounts, we are also taught that it's impolite to talk about money or ask people how much they ear or how much they have. If we were to talk openly about money we would have to grapple with the realities of income and financial inequality among us. As much as Unitarian Universalists talk about equality and justice, when push comes to shove all too many Unitarian Universalists still judge others by their profession, salary, and personal financial worth in direct opposition to treating everyone with dignity and respect.
Intentionally,
Rev. Tony