Children and Youth Religious Education
The Church School Day
Nurturing Spiritual Growth
Worship at 10:30 AM on Sundays (10:00 a.m. in the summer), and children begin the morning in the sanctuary with the rest of the congregation. Once a month, the service is intergenerational, and children stay throughout. On other Sundays, the congregation sings the children out of the sanctuary to their classes approximately 15 minutes into the worship service. Classes are about an hour long. They begin with a children's chapel time for all to share their joys and concerns. Then students their separate by age group into different classrooms for the day's lesson. We are currently using a wonderful curricula developed for a network of UU congregations called the Soul Matters Sharing Circle. Each month focuses on a different UU theme. Teachers and church school students work together to learn and grow.
Attendance
It is best if children who are enrolled in the religious Education Program attend class on a weekly basis. Our curricula are set up so that each week builds upon the previous week. Children are more comfortable and get much more out of the program when they know what's going on from week to week. Regular attendance also facilitates friendship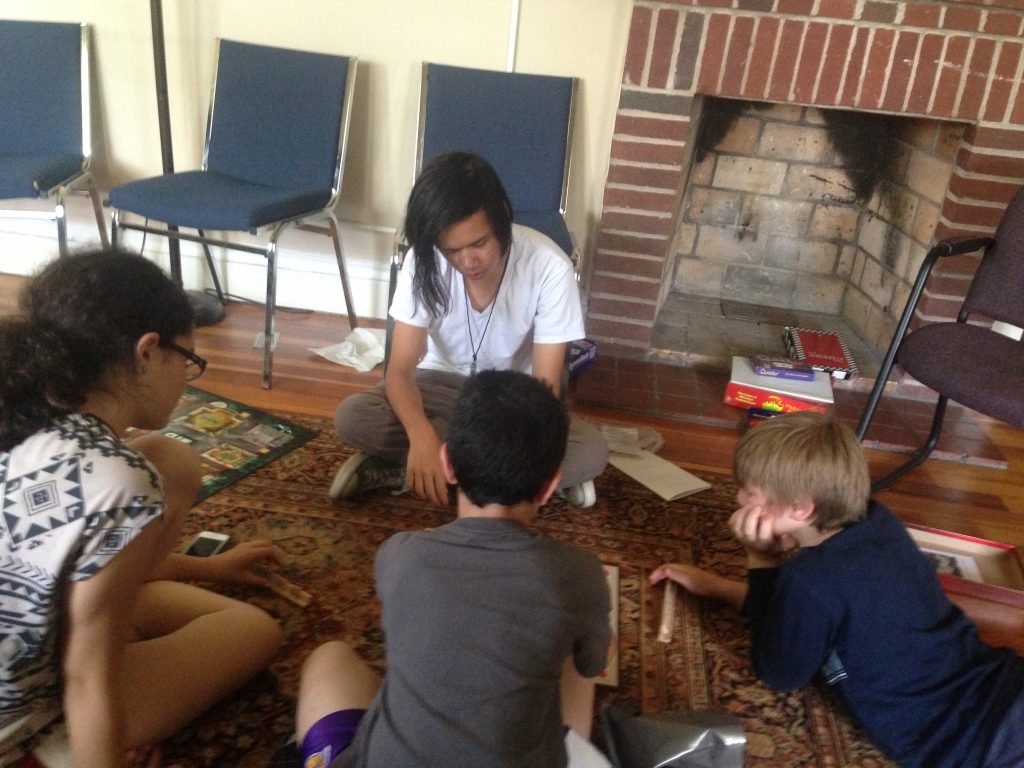 Visitors are Welcome
We welcome and encourage visiting children to participate in the church school. We ask that visitors check in with the CYRE committee member (Richard Gault) or a teacher if the CYRE committee member isn't available. If you are visiting, please be sure to stop by the visitor's table. We hope you feel welcome and consider joining this church community. Classes are taught by volunteer teachers and assistants. Parents and members of the congregation contribute, as teachers, teaches's assistants, or by volunteering in other leadership roles. The Children and Youth Religious Education Committee provides direction for the program as a whole.